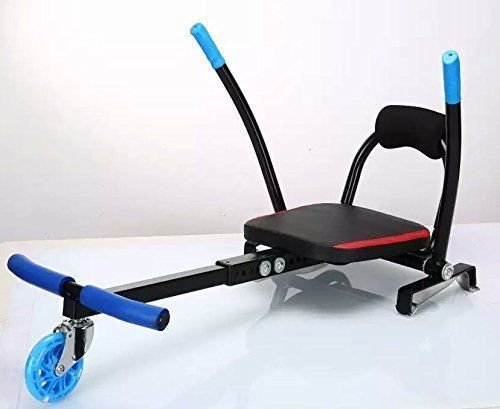 HoverKart In Stock Now!
IN STOCK (picture of colour of handles and foot grips may vary)

The Hover Kart is an accessory that your swegway transforms into a seated, three-wheeled kart that is stable, agile, and it puts a smile on your face! We can not wait to share this unique experience with everyone!
Max Speed: ~12mph or 20kph (hoverboard dependent)

Battery Life: ~1 hour of continuous usage (hoverboard dependent)

Max. Weight: ~ 120kg (hoverboard dependent)

Min. Height: 40" or 100cm

Max. Height: 6'6" or 200cm
Swegway not included.
Colour :Black (please note rubber handle grips may vary in colour )
£54.99
Reviews