iRoller Hoverboard Chrome Edition All Colours £289.99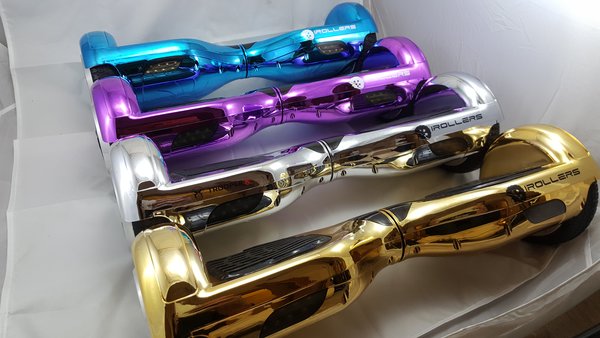 iRoller Hoverboard Chrome Edition All Colours £289.99
iRoller Chrome Edition £289.99 call for details and to order.
Colours Available : Silver, Gold , Purple , Blue in Chrome Edition
6.5 inch

As we repair Hoverboards we make sure our boards are the best boards money can buy with the best sourced safe batteries.
iRollers include
Carry Case
Bluetooth
Charger
Warranty (uk)
Insured Samsung official battery from Maxoak Battery Company.
Please Call For Details
01384 395438
Payment by bank transfer or collection in person from our shop on Hoverboards only.
Reviews